Highway Bridge Repair
Dan R Dalton, Inc. started repairing highway bridges in 1985. The majority of damage we see occurs to steel girders by over-height loads. There are many advantages to heat straightening over replacement:
We have experience working in high traffic areas on truss bridges, highway overpasses, walkway bridges and more. We can do them all!
Highway Bridges – Before & After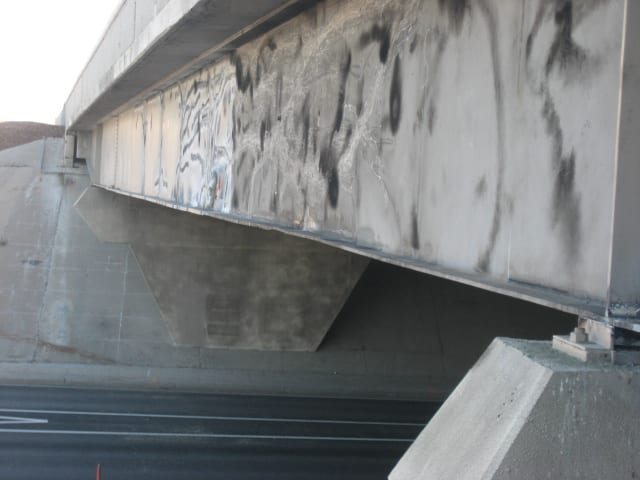 You don't have to suffer from days or weeks of downtime from a damaged steel bridge or crane.
Steel flame straightening repairs your damaged steel to pre-damaged condition or better, at a fraction
of the cost of replacement, so you can get back to what's important.